User interface of the «DartInfo» system
To control the system «DartInfo» provides a web interface that allows you to manage your advertising platforms, using the most modern platforms: Windows, Mac OS X, Android, Linux.
The page «Players» displays the table with the list of playback devices, which are registered in the system (computer with the screen). It is possible to select devices according to marks, to set marks, and group them to your convenience.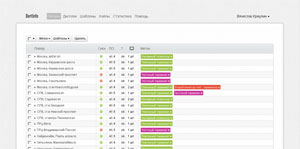 The page «Screens» contains the list of screens (devices for information display), connected to players, which are registered in the system (see Players). It is possible to connect patterns, display status of devices and conveniently group them.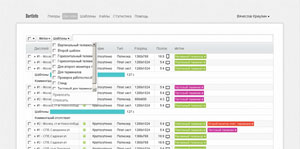 The page «Patterns» is intended for creation and editing of patterns, which determine the playback order, number of broadcasts and the schedule of media content display.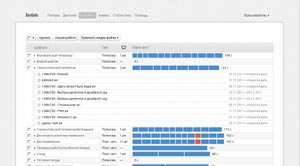 The page «Files» contains control elements and the list of files, which are added by user to the server. The section also contains the form for uploading of new files and removal of those no longer required.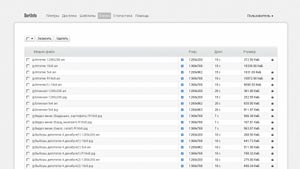 The page «Statistics» contains the tool for generation of reports and viewing of statistics, convenient navigation in the calendar and detailed reports.